 Custom Cabinet Solutions for Organized Spaces in Los Angeles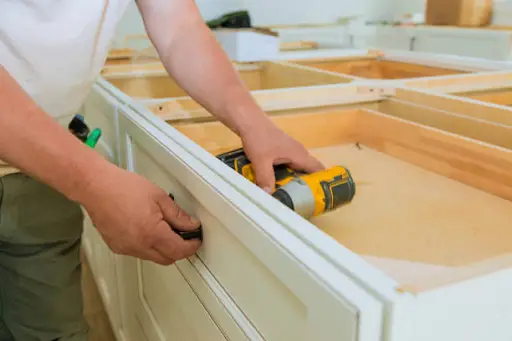 Welcome to West Coast Organisers, Inc., where we offer custom cabinet solutions to transform your living spaces in Los Angeles. Our expert Cabinet Service is tailored to cater to your specific storage needs while adding elegance to your interiors.
Why choose us? We take pride in our skilled craftsmanship and design expertise, ensuring high-quality cabinets that not only look stunning but also provide lasting functionality.
Maximize your space with our wide range of cabinet designs, materials, and finishes. Whether it's your kitchen, living room, or bedroom, we have the perfect solution for you.
Our team works closely with you to bring your dream designs to life. From minimalist to contemporary styles, we offer endless possibilities to match your personal taste and home decor.
With professional installation, rest assured your cabinets will fit seamlessly and serve you well. Customer satisfaction is our priority, and we go the extra mile to make your experience delightful.
Let West Coast Organisers, Inc. be your partner in creating organized and beautiful spaces. Contact us today to schedule a consultation and elevate your home with custom cabinets.

Reasonable Prices
We produce furniture to fulfill needs of all people and offer it at affordable and fair prices

Elegant Design
Mixture of imagination, experience and professionalism is the secret of our design!

Professional Team
We are proud of our amicable, professional and always developing team!